Beats By Dre
Social Refresh
Concept to creation in two weeks
It's been 10 years since Beats by Dre burst onto the scene and changed the headphone game forever. But over that time, their social channels have become uninspiring and predictable.
With their focus predominantly on athletes' and artists' successes, they've abandoned their defiant roots. They've sold everyone a dream of fame and accolades, but neglected the hard work it takes to achieve it.
We created a complete social refresh by concepting, shooting and designing every piece of content for this new vision with no budget – in just two weeks.
7 CREATIVES.




9 SHOOTS.




14 DAYS.




26 AMBASSADORS.




11 ROLLS OF FILM




3 CITIES.
A new brand proposition that inspires defiance
Our vision was to transform Beats' social channels into an ever expanding network of creators. Building a 'useful' channel that reshapes the way we use social. Every piece of content is created to inspire and support the defiant to Find their voice. Here are a handful of the ideas we brought to life…
We shifted Beats' message from celebrating the end result, to celebrating the work it takes to get there. Whether you're putting in the hours in the studio, the gym or the grind, Beats are with us every step of the way; for motivation, inspiration and focus. Beats are there to help you 'Find Your Voice'.
We moved away from glossy or staged product shots, to focus on real people chasing real dreams.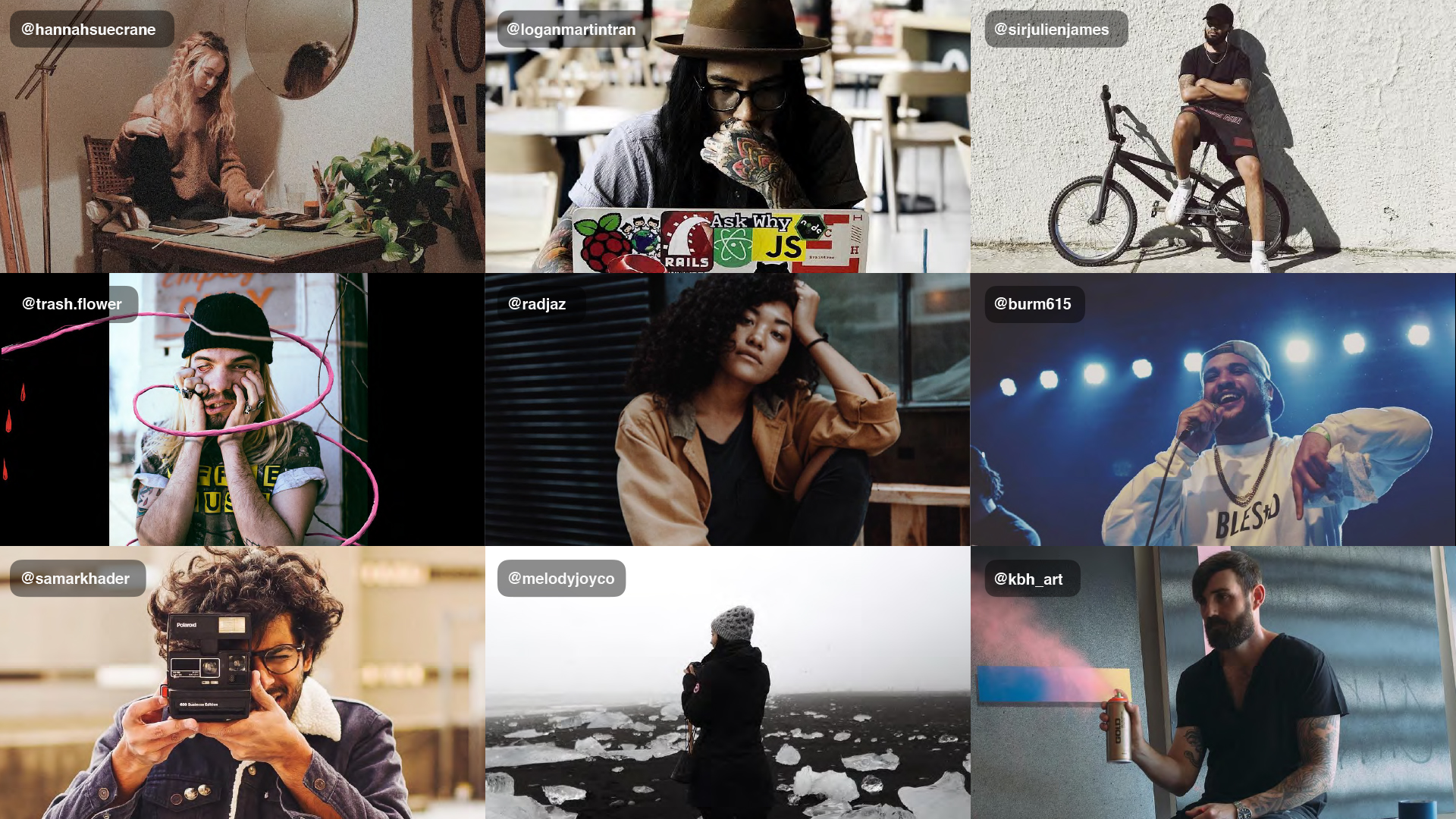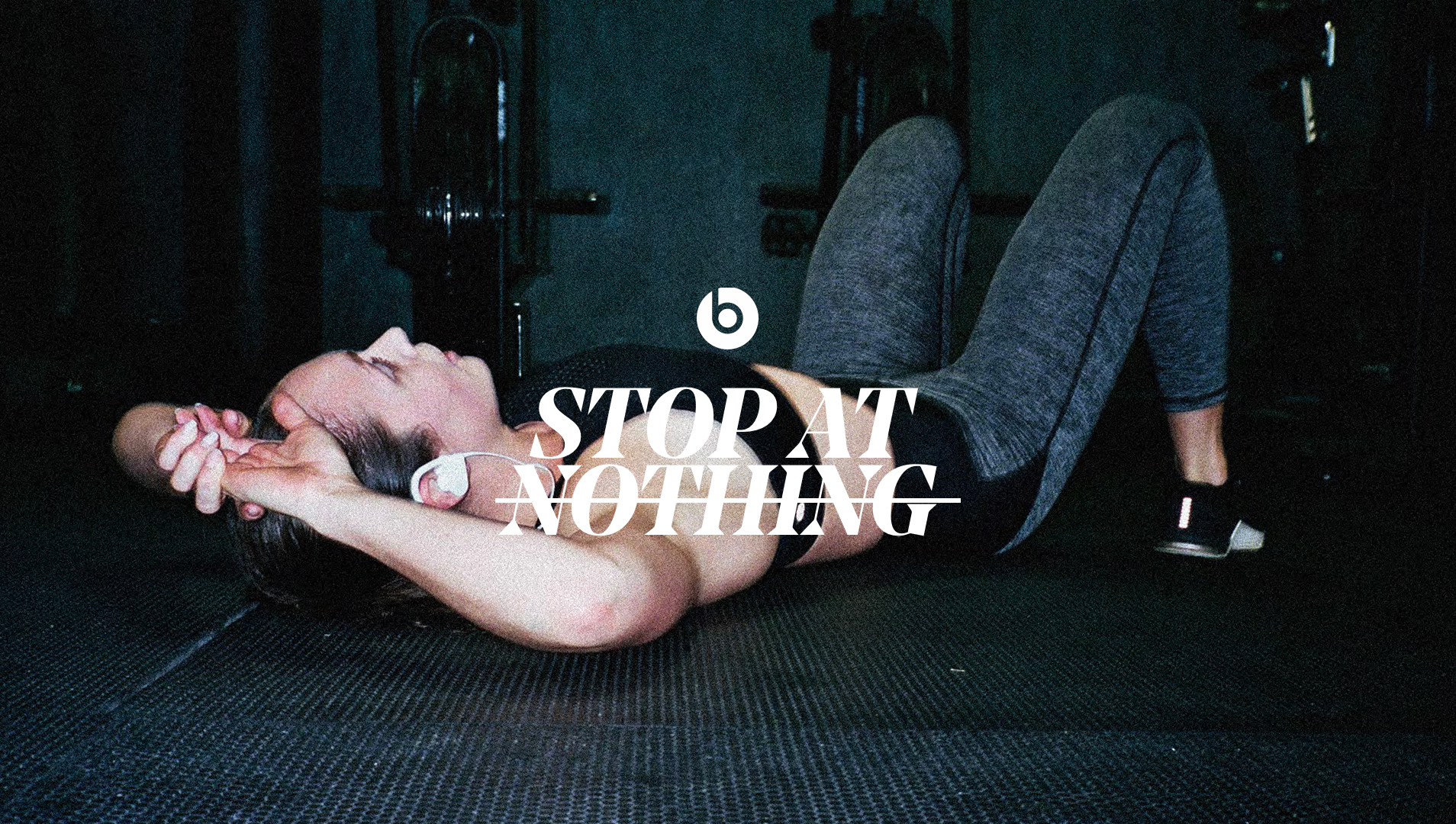 Discomfort is a catalyst for growth.
A series of intimate portraits that look at the agonizing lows and breaking points that people reach on their road to the top.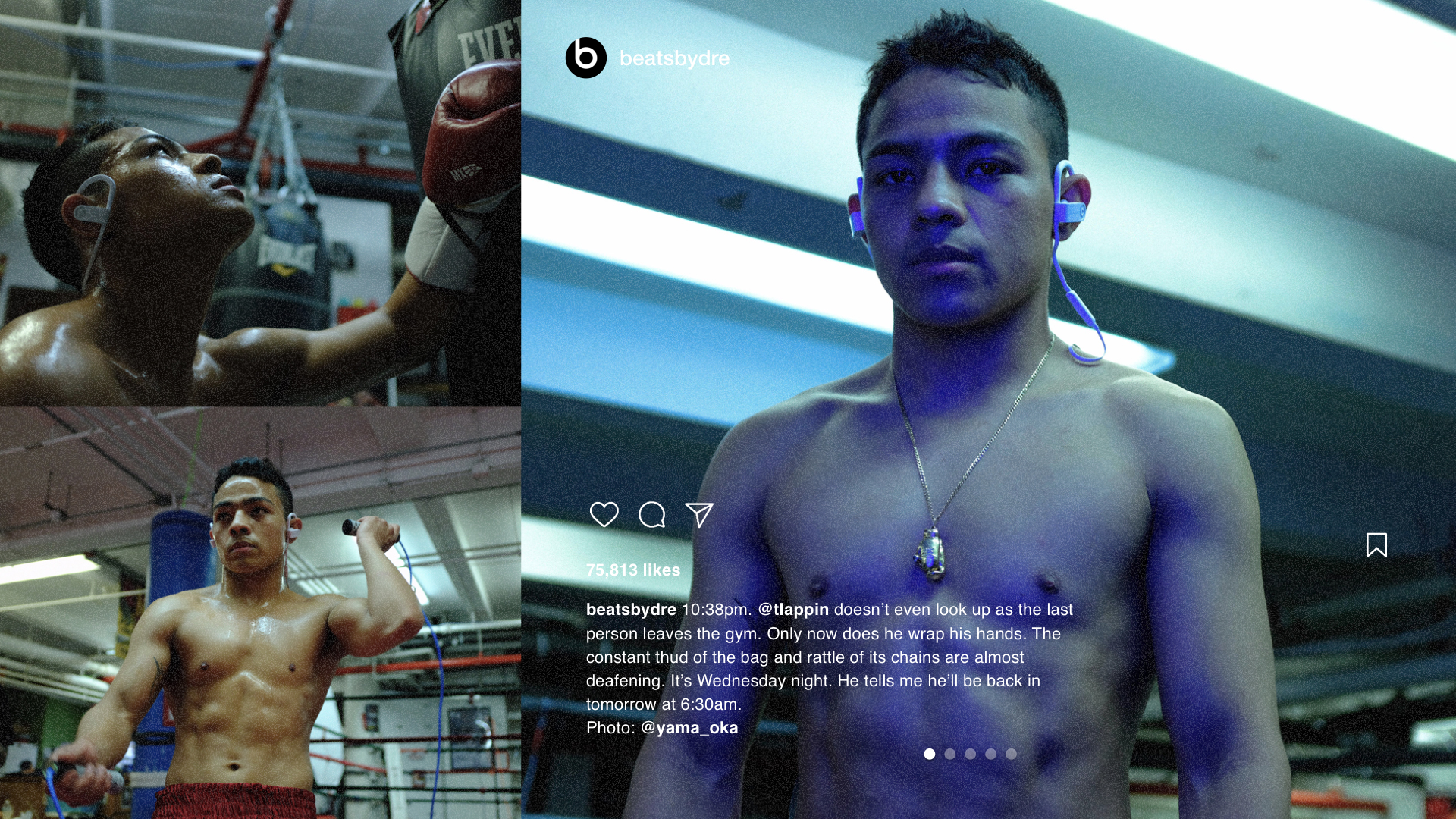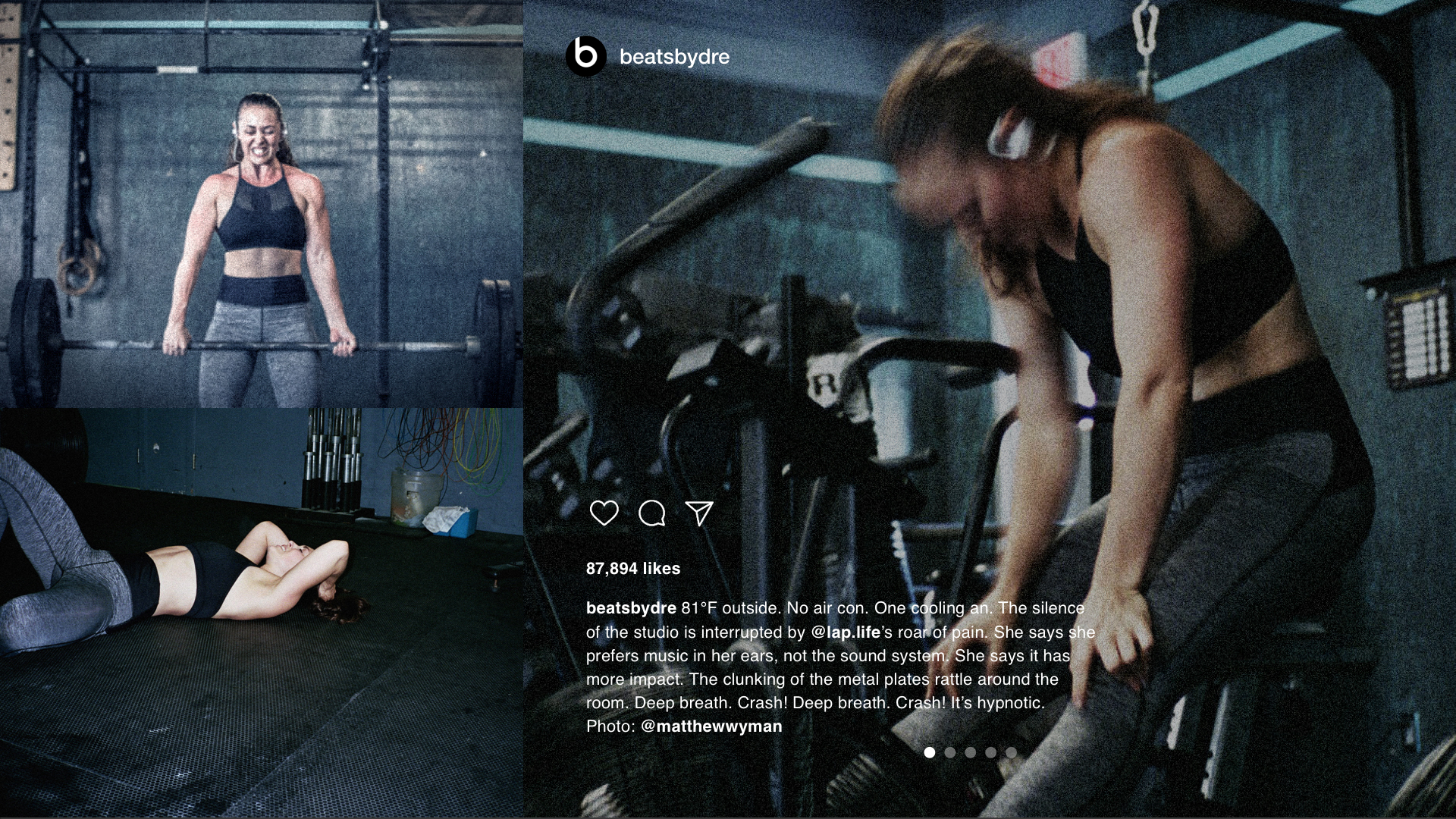 Beats' social channels are one way communication
A direct phone line from Beats HQ to our social community, connecting Beats' collective of creators with the world in a candid, unguarded way.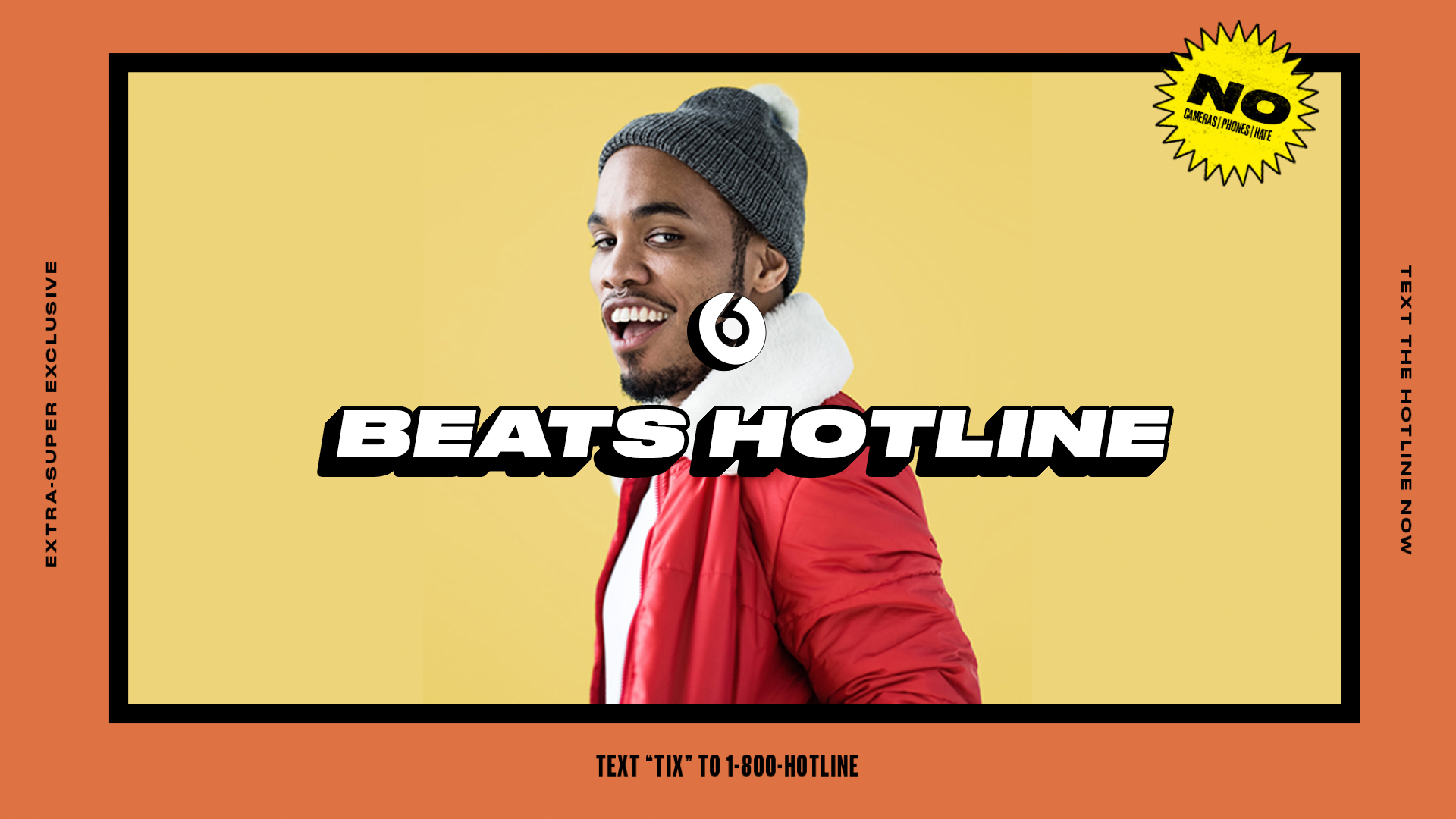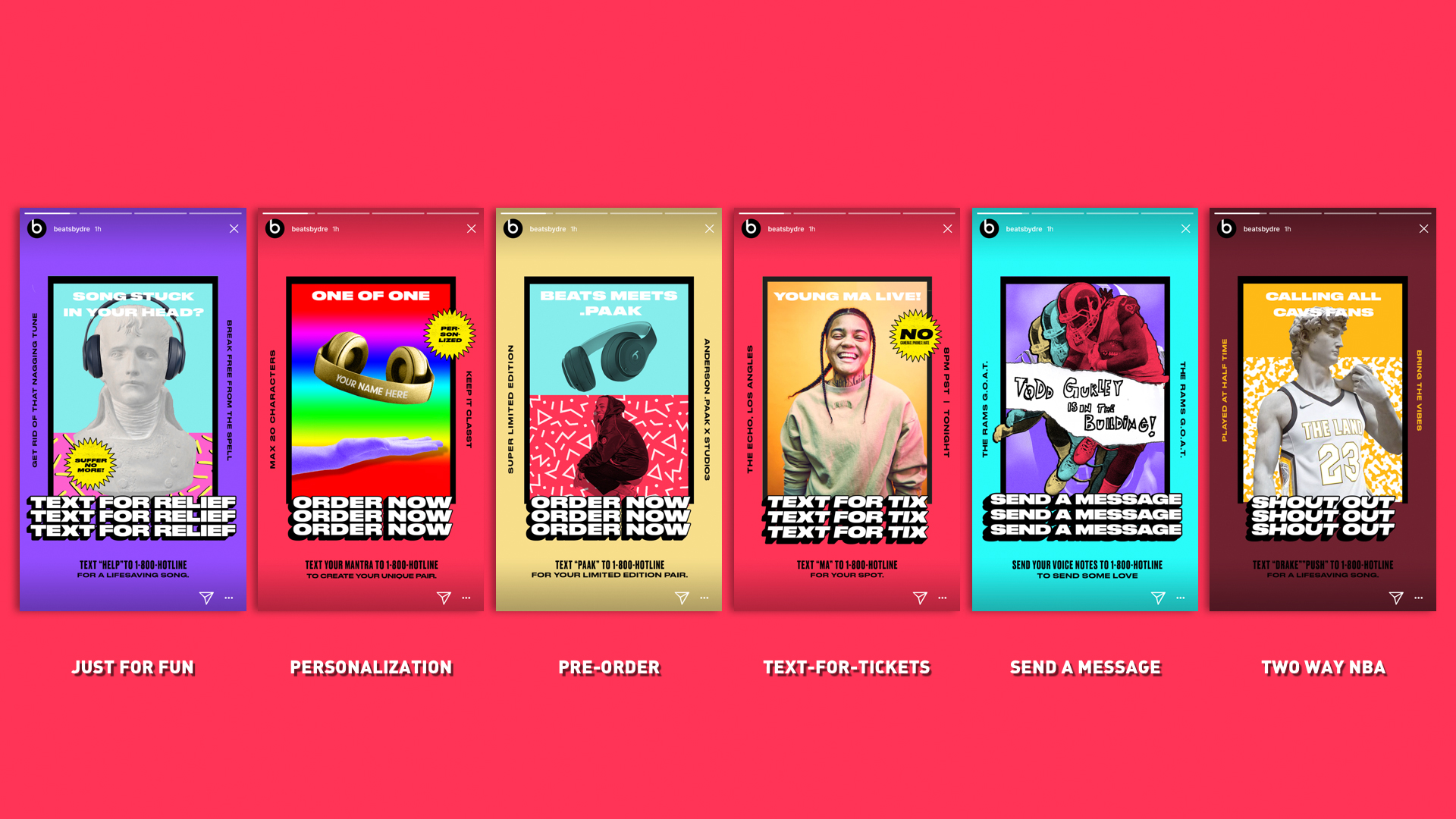 Updating Beats' iconic weekly playlist, created and curated by the rising stars of modern culture.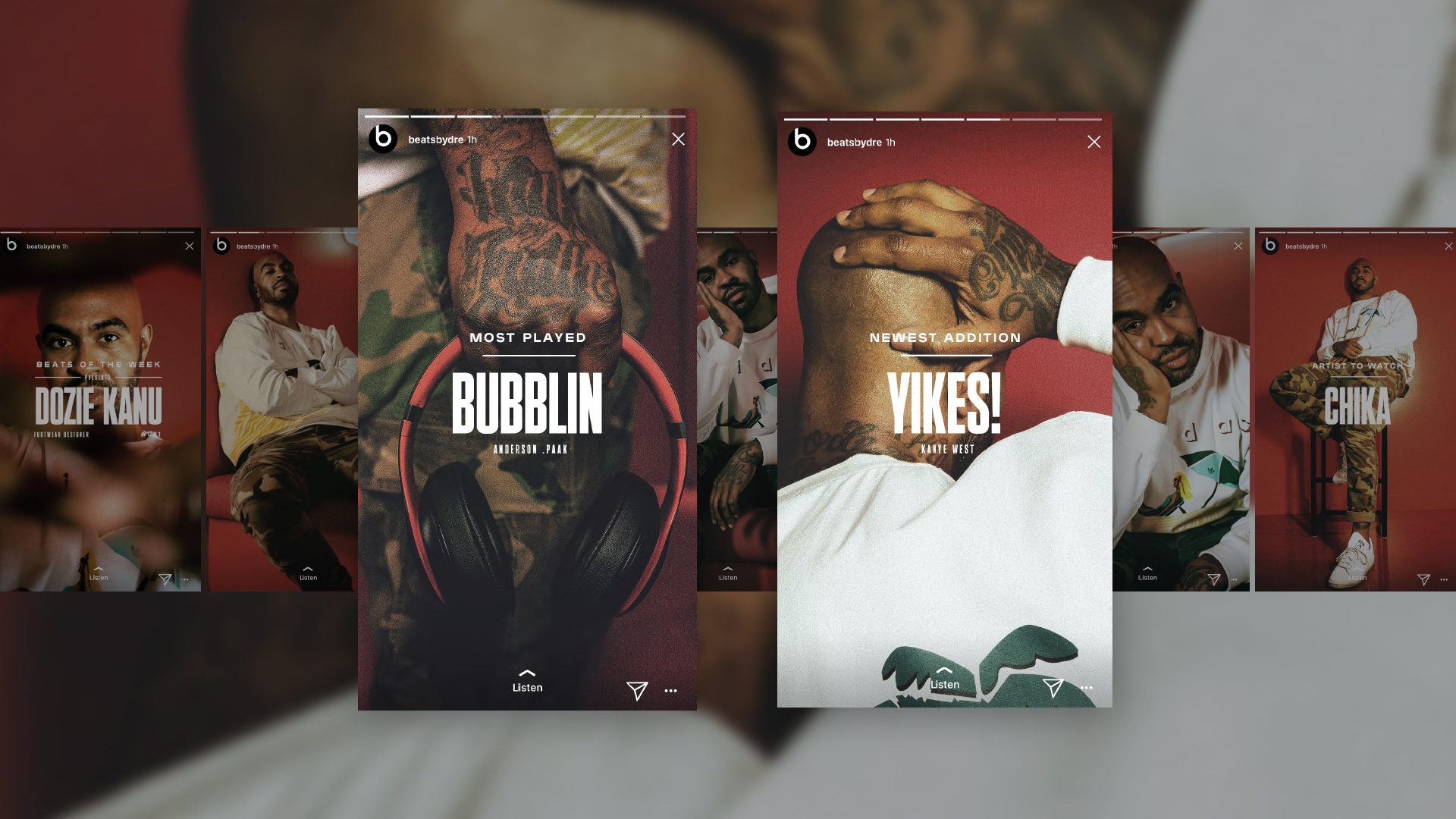 The toughest focus group in the world
We share real feedback from the world's most qualified focus group – the world's elite artists and athletes who the products are designed for… and Dr Dre.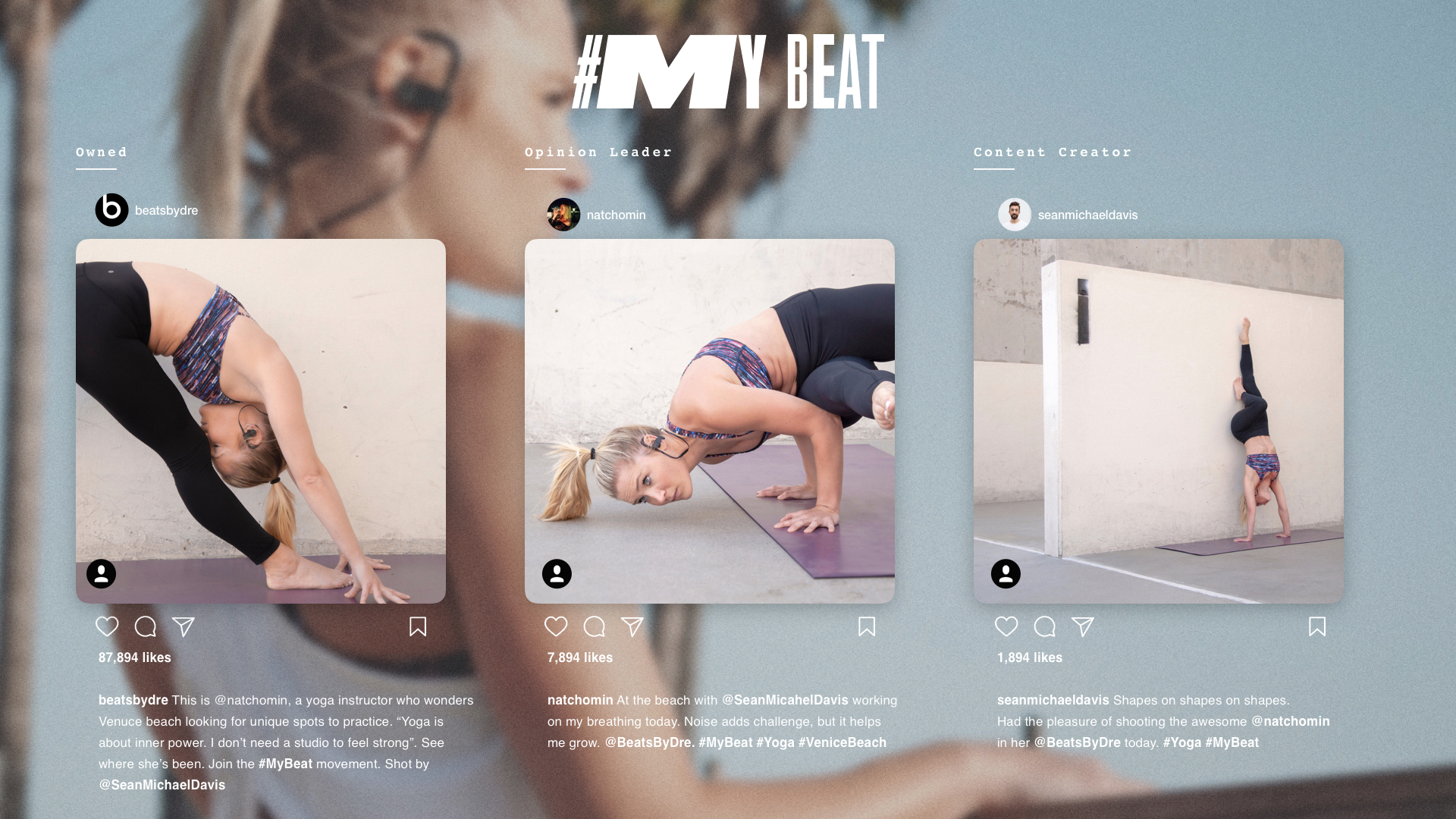 Inspiration often comes from those around you
A showcase of the next wave of creators as they chase their goals, every day. Real people on their real grind.  Every person in every post; the muse, the music, the photographer, the filmmaker, the artist – will be tagged. Building a living, ever-expanding network of creators.
Preparing to take on a challenge is individual to everyone
A unique look at the moments before the moment. Shot through the eyes of the artist for 24 hours leading up to a major moment.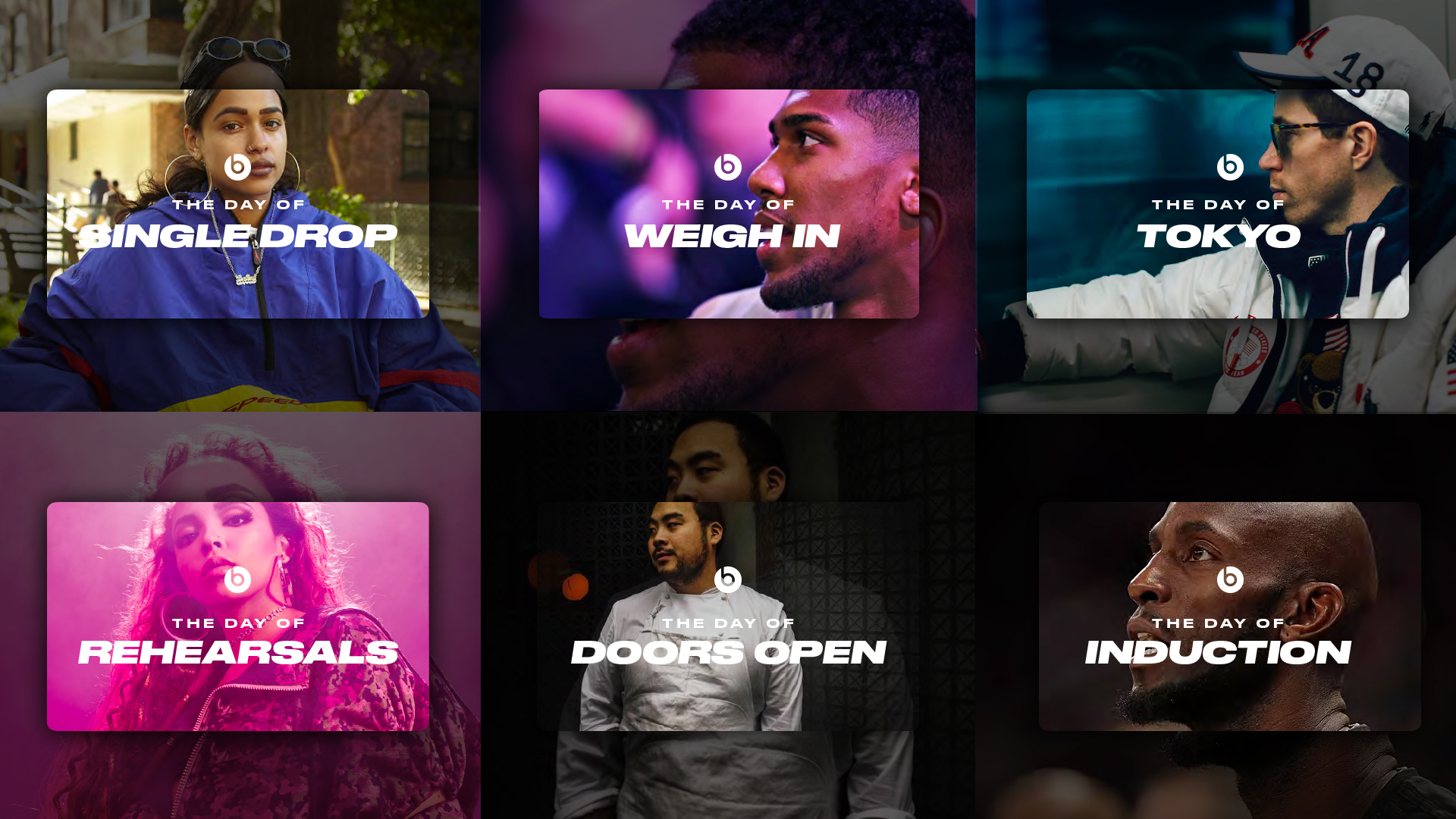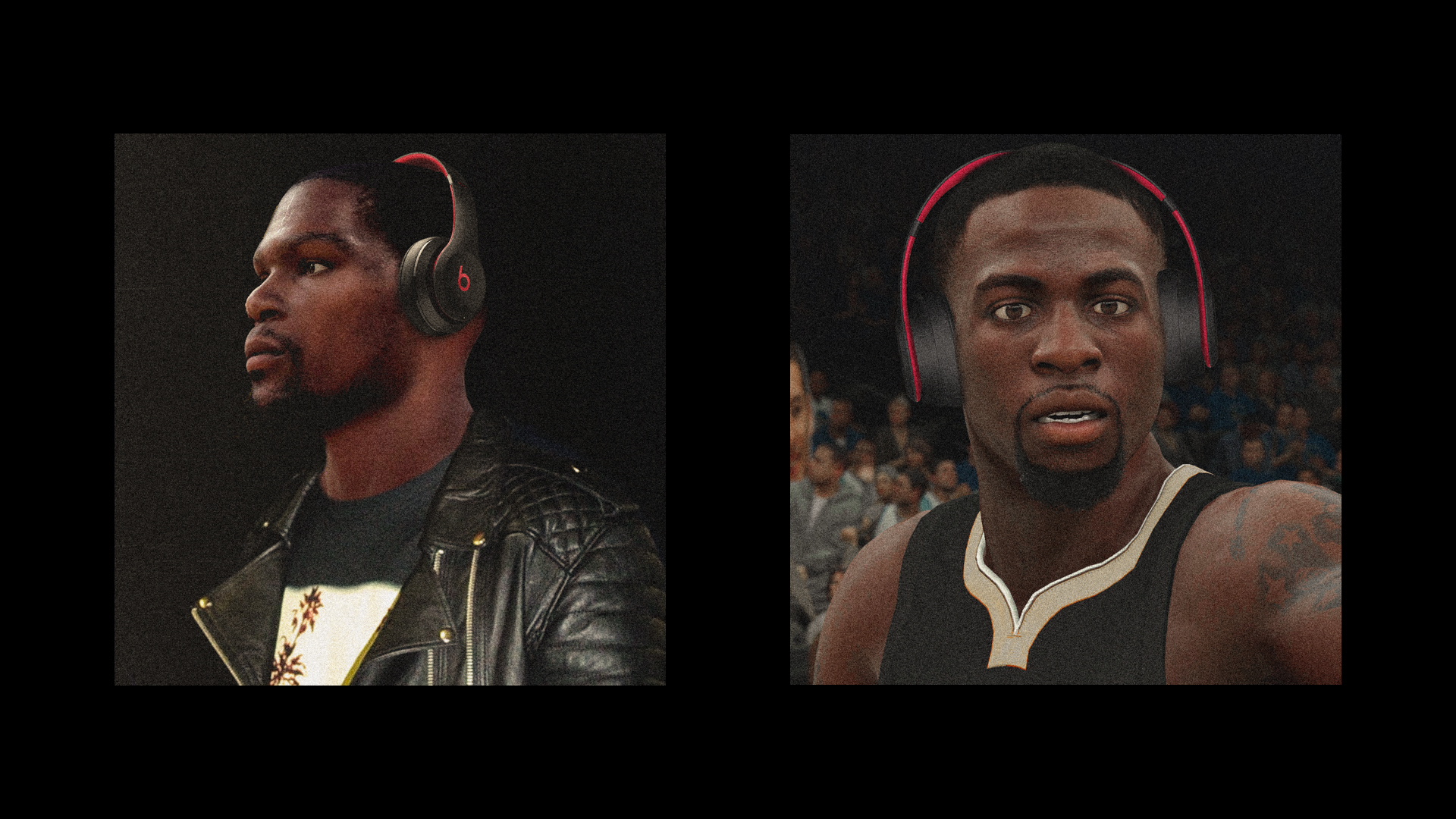 NBA athletes are rarely without Beats headphones
Take street culture to the court, with personalized NBA2K avatar headphones.
Creative Direction: Joe Fox
Creative Direction: Ricky Bowry
Creative Director: Johnny Budden // Creatives: Dinushi Perera // Photography: Ricky Bowry, Joe Fox, Salim Green, Sean Michael Davis // Design: Sean Michael Davis // Strategy: Sarah Jayne Boyd // Client Services: Charlie Villiers