IBM
Smart Loves Problems
Let's put smart to work
In an industry where competitors present themselves as solution-focused, we decided to approach it with a different perspective, and embrace the scariest word to any company: problems. Our strategic breakthrough led to the rollout of a global, 360º campaign highlighting big industry problems and why IBM is the right partner to help you solve them.
Our campaign took off, 60 years after Apollo 11 touched down.
The campaign was launched on the moon landing anniversary — coordinated and calculated by IBM machines and employees. It was announced with the manifesto and TV scripts developed at the Hot House, signaling IBM's intent to build the future, as they've done so often in the past.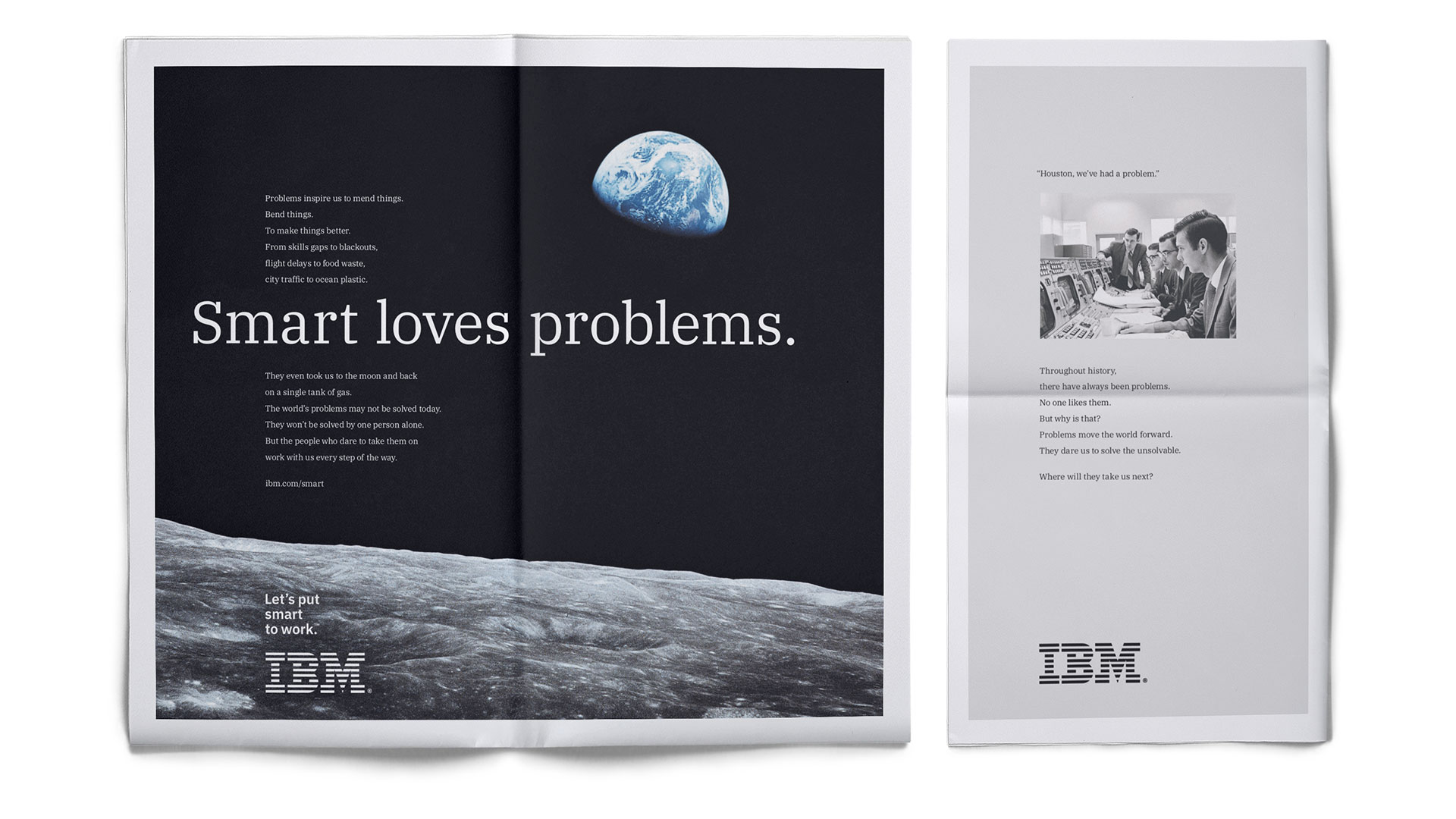 Creative: Joe Fox
Creative: Ricky Bowry
Executive Creative Director: Jeff Curry // Group Creative Director: Resh Sidhu, Rich Wallace, Marc Hartzman  // Creative Director: Abe Baginsky, Jon Wagner // Technical Director: David Justus // Creative: Nicole Narvaez, Matthew Coleman, Eric Yoon, Parker Lee  //  Strategy: Nick Smatt