Nike Sportswear
Pivot Point
30th anniversary of the Air Force 1
Nike opened a pop-up store in Tokyo to celebrate the 30th Anniversary of the Nike Air Force 1. The store hosted events which represented the key cultures of Air Force 1: Basketball, Music, Fashion, Art and Innovation with the centre piece being an anamorphic art installation.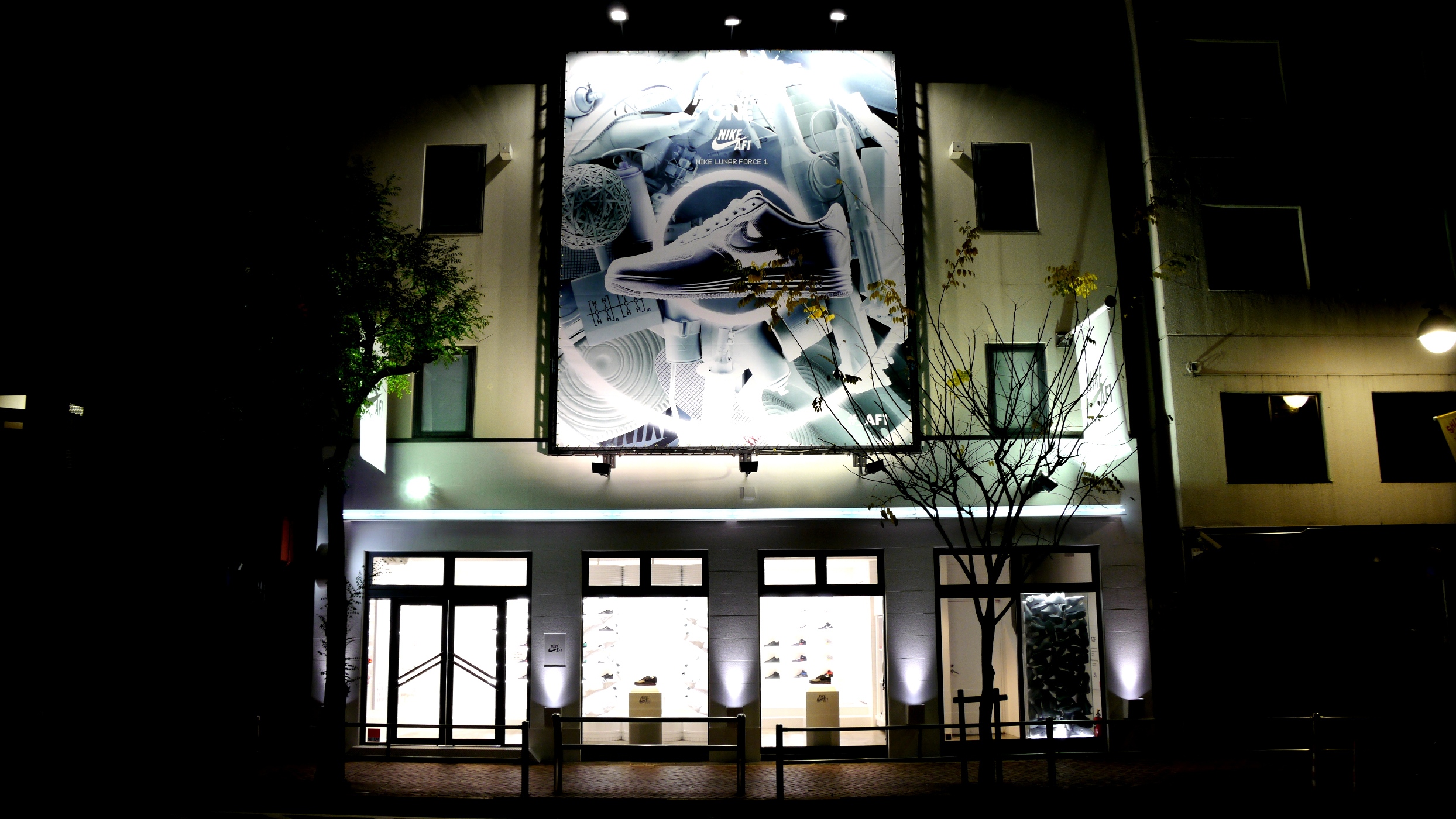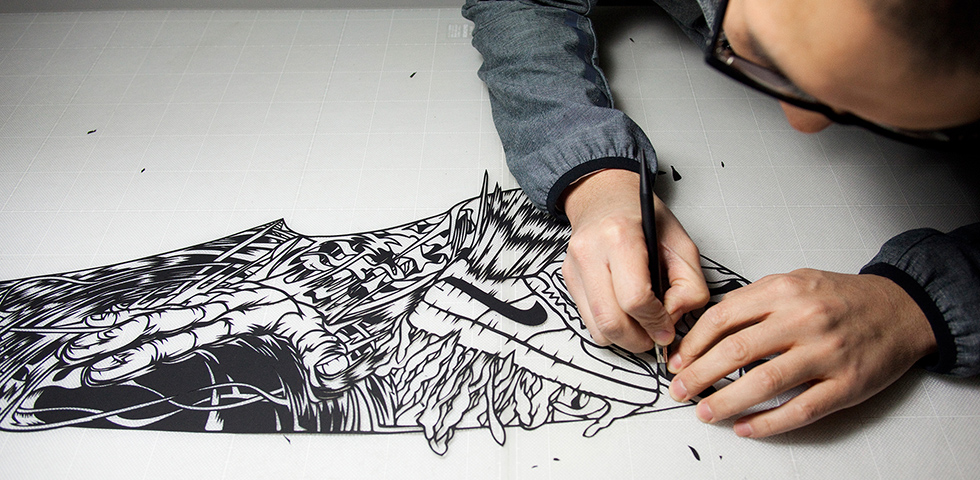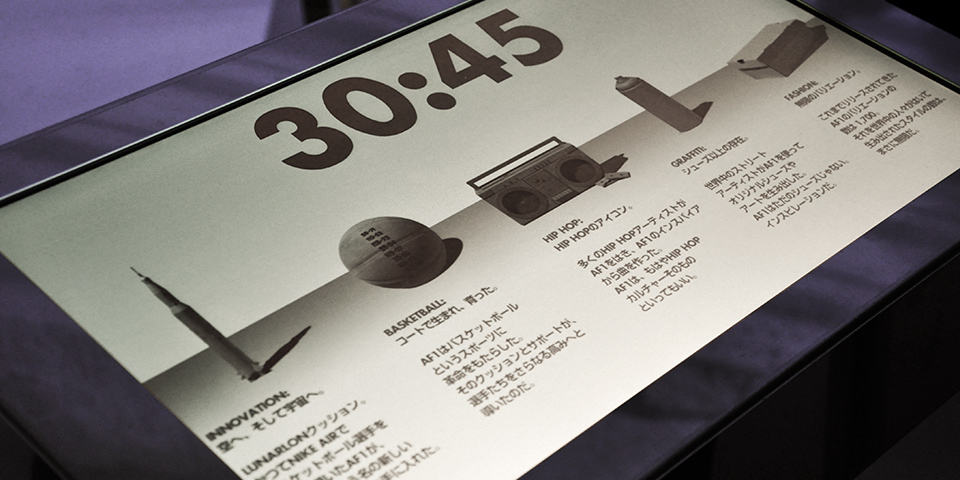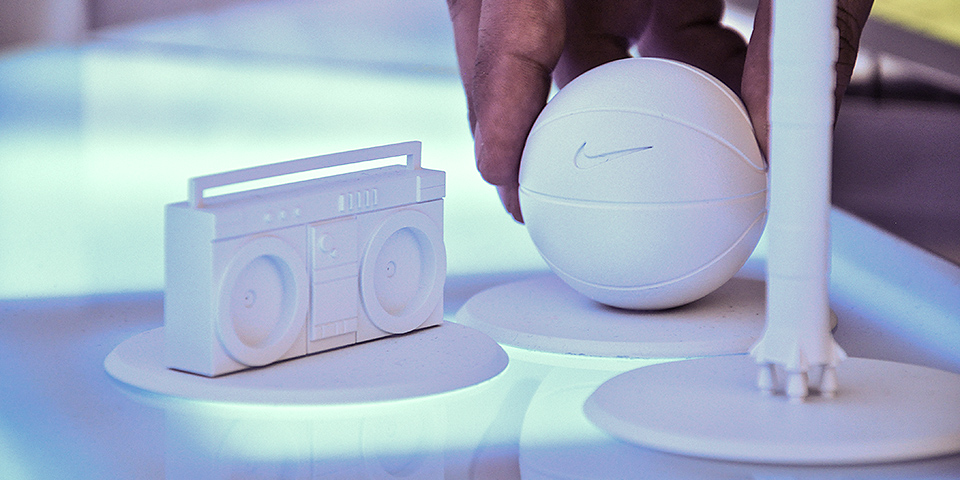 An interactive installation
Using the 5 key cultures associated with AF1, people could use RFID models to create a unique light and sound display. Once finished they received a personalized video of their experience which they could share across their social media.
Design Lead: Ricky Bowry
Creative Director: Jake Cooper  //  Art Direction: Xavier Jacob  //  Lead Copy: Thom Lovegrove  //  Technical Partner: Rhizomatiks  //  Artist: Mikito Ozeki